Lessons from Freud: layering rugs is cozy and inviting!
Linda Alexanian
·
December 13, 2018
I'll admit, I wouldn't have pictured the office of Sigmund Freud to be layered with Persian Rugs.  And yet, it makes perfect sense to me that it would be….layering rugs creates a cozy atmosphere – and what could be more inviting to conversation, or unpacking the layers of your soul?
Layering Rugs – a trend, or not a trend? Judging from the pages of shelter magazines and the blogs of interior designers, this look is here to stay. Look beyond the classic layering combination – oversized sisal rug with patterned rug – and experiment withe neutral + stripes, stripes + shags, stripes + patterns – the list goes on.
Here are some ideas for layering rugs:
Photo Credit: kathykuohome.com
Place a small rug on a larger neutral rug to define the sitting area and create a focal point.
---
Photo Credit: Katie Tarses Home. Photo by Nicole LaMotte via One Kings Lane.
Use similar textures, patterns and colors to unite the space.
---
Photo Credit: nepinenetwork.org
Layer over wall to wall carpeting or hardwood in a bedroom to create a cozy landing pad for your feet.  You'll want to use non-slip rug underpad to keep the rugs from moving or sliding.
---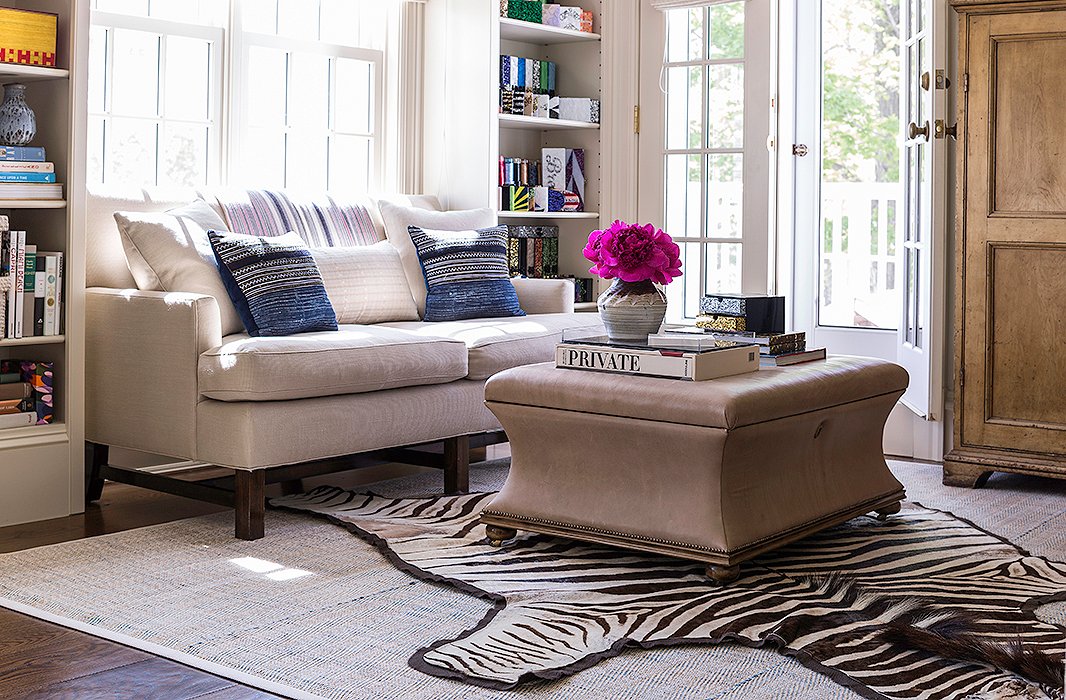 Photo Credit:One King's Lane
Go Bold with your accent your rug – you can always change it or rotate summer/winter looks.
---
Photo Credit: My Domaine
Think about scale: you can mix modern + traditional or different patterns, but consider the scale of the designs. Intricate designs work well with other intricate designs and bolder designs work well with bolder designs.
0 comments